A larger percentage of people fades out when their doctor recommends them for surgery.
Whether it is eye surgery or any other part of the body, most patients like to consider the other option even though they know it might be less effective.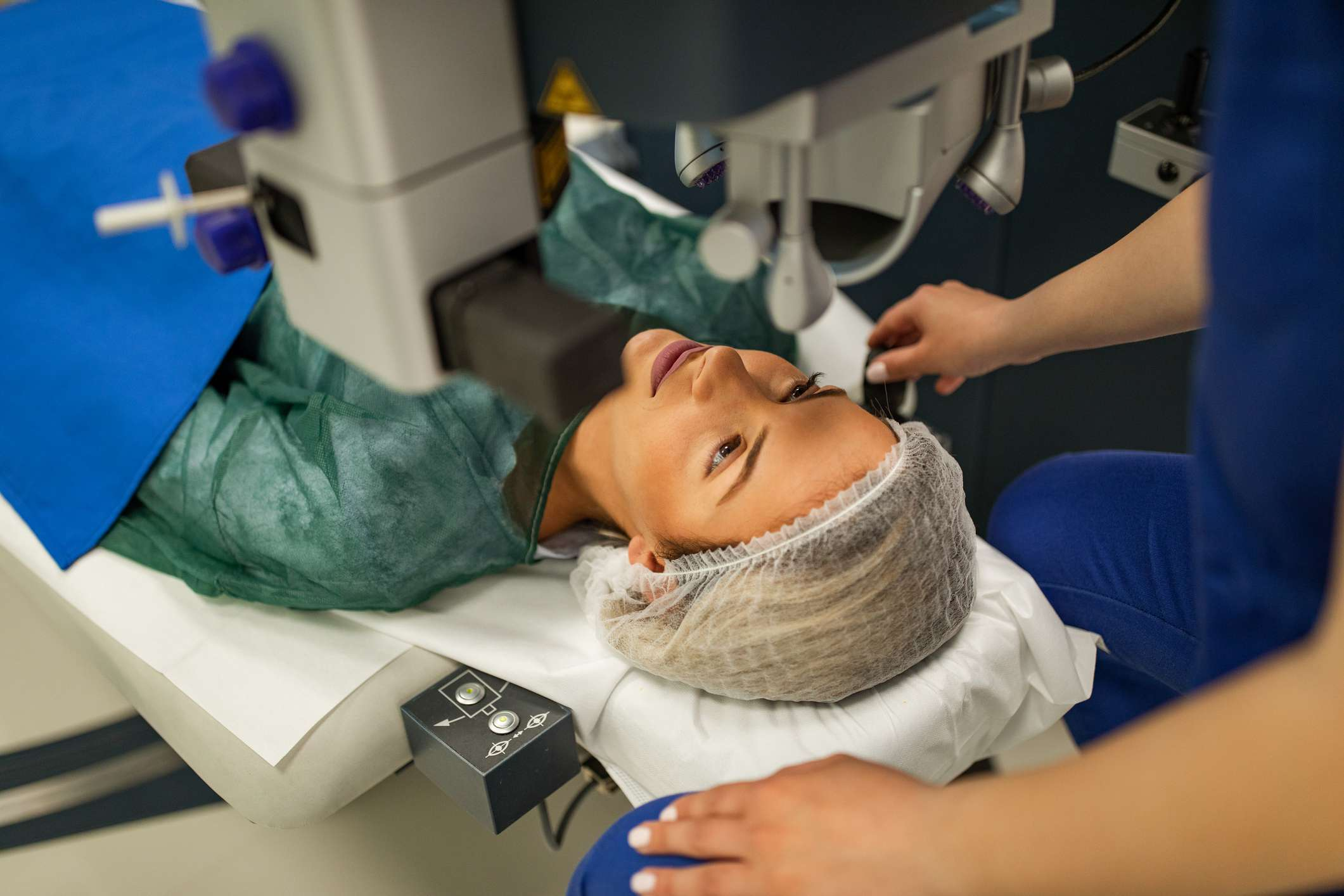 The dame goes for LASIK eye surgery. Having known how much LASIK can turn to save them, most patients still prefer to walk around wearing eyeglasses or contact lenses. I have always had an honest question in my mind: Why would you choose to spend money consistently to update or replace eyeglasses and contact lenses when you can get a permanent solution for clearer vision? I don't think that's appropriate.
Contrary to what you might be thinking, LASIK eye surgery is safe, fast, and effective; the procedure is so painless that you wouldn't know anything is happening while the surgery is ongoing. The surgeon wouldn't have to give you some drugs that will distort your sense of reality to perform the surgery.
LASIK surgery doesn't take more than 3o minutes to finish. If you patronize an experienced LASIK surgeon, it might not take you up to half an hour. No matter how you spin it, LASIK surgery is one of the vision correction procedures you can trust for a lasting, clearer vision. You only need to see it from the proper perspective to take advantage. here are some tips for quick recovery after LASIK surgery http://symptom-diagnosis.com/top-7-tips-for-quick-recovery-after-lasik-eye-surgery/
Of course, it is customary to be nervous and a little bit curious about your forthcoming LASIK eye surgery. However, the tension becomes lesser when you already know what to expect during the procedure.
To save you from fear of the unknown, let me give you a perfect picture of what you would experience during a LASIK procedure.
If you want to have a smooth LASIK procedure without complications, you must prepare thoroughly for the task ahead. While you are expecting the said date of your LASIK surgery, there are a few things you need to do to make the procedure a successful one.
Preparing for your LASIK eye surgery
If you have been wearing contact lenses, now is the time to do away with them. Why? Contact lenses can change the natural shape of your cornea, which may cause some complications during the procedure and thereby result in poor vision after the LASIK procedure. Due to that, you must stop wearing your contact lenses some weeks before the day of the LASIK procedure.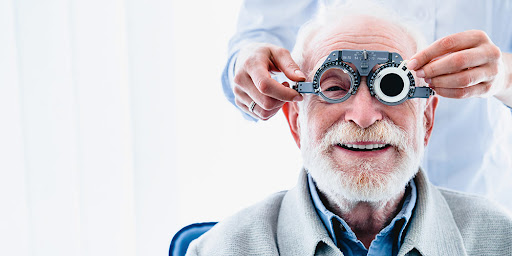 After you might have stopped wearing contact lenses for some weeks, the next thing is to go for an eye evaluation. It is essential to go for eye evaluation before the LASIK procedure to help your health provider correct some wrongs in your eyes and prepare you for the surgery.
What do you need to do on the day of your LASIK procedure?
You have to arrive early at your LASIK surgery center. Getting there on time will help you make every necessary preparation required for a successful procedure. If you arrive promptly, you will be able to check any final paperwork you need to complete and return to the intake professional before the burger starts. Your surgeon often might ask you to complete an informed consent form and some related papers before you lay down on the surgical bed. learn more about surgical beds by clicking here
Meanwhile, it is not a good idea to drive yourself to the surgery center. Before that surgery day arrives, you should have spoken with any of your friends or close relatives to drive you to the hospital on that day. Your ophthalmologist would have given you this advice during the initial evaluation period.
When going for LASIK eye surgery, you shouldn't engage in eye-straining exercise before and shortly after the procedure. Hence, you can't afford to drive to and from the LASIK surgery center.
What to expect during the LASIK procedure
Once you have tightened all the ends, the next thing is to proceed to the surgical room for the LASIK procedure proper. When you step in, your ophthalmologist would ask you to lie down on the surgical bed, which is always a cushion type with an ergonomically contoured headrest. The surgical bed is designed to make you feel comfortable, cradling your head and neck to reduce potential head movements when the LASIK is ongoing.
To ensure you stay in position during the procedure, your surgeon might gently hold your head in the right place. The aim is to ensure your eyes remain steady in the desired position for a smooth and successful LASIK procedure. However, most LASIK systems have tracking features that follow the patient's eyes even if they move during the surgery.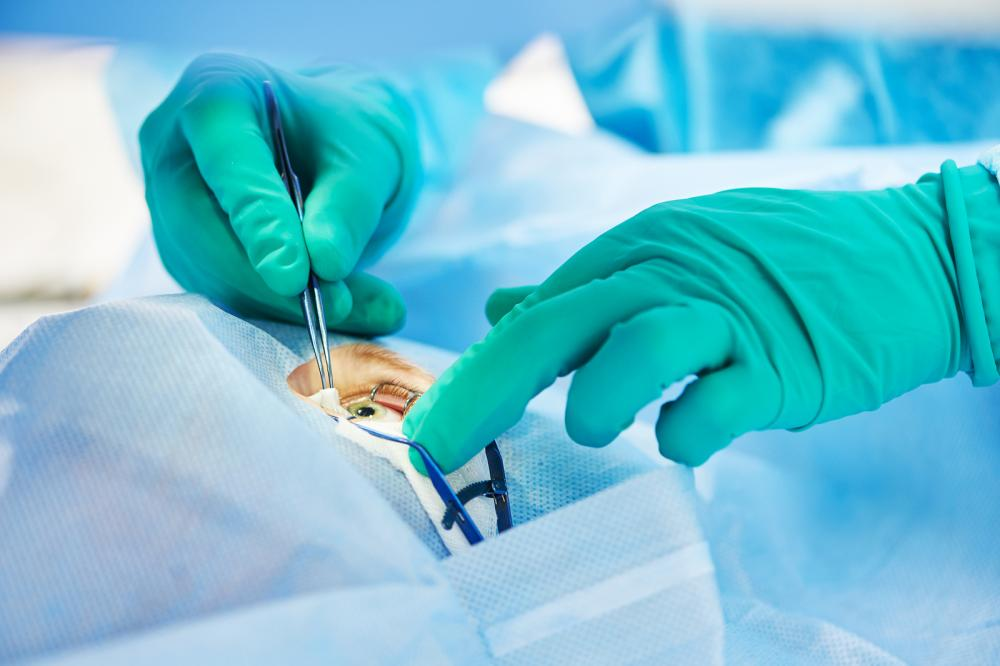 After you are laid down perfectly in the correct position, the surgeon would apply numbing eye drops to your eyes to reduce your urge to blink and make you comfortable throughout the procedure. If the surgeon is not sure you will keep your eyelids clear throughout the process, he would have to support your eyelids with a tiny ophthalmic device called a speculum. This device does not cause pain, so you don't have anything to worry about.
You cannot open your two eyes simultaneously while the LASIK procedure continues. You will have to cover one eye to allow the other eye to stay fixed under the laser. Once your eyes are in the correct position, your surgeon will ask you to focus on the colored light. Mind you; the light is not the laser that will correct your vision. Surgeons use it to achieve focus.
During the eye treatment, you will sense some new smells and sounds produced by the laser. When your corneal tissue is being reshaped, the laser gives out a scent that resembles that of singed hair.
It is also possible to experience a temporary diming vision fluctuating visual blur during the procedure. The entire process does not take more than 30 minutes. But, it is better that you assign two hours for your stay in the surgery room.
Final Words
LASIK eye surgery costs no pain. You can rely on the ousting of the surgical team as they are working seamlessly using an advanced computer tracking system to ensure the best LASIK result within the shortest time possible. You don't have to panic. All you have to do is follow your surgeon's instructions and stand up with a clearer vision for a short time.